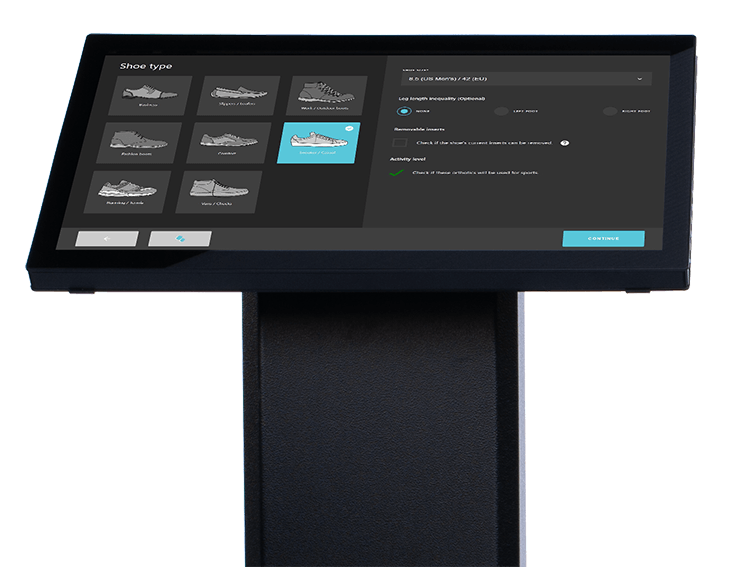 Orthotic configuration
The pedics terminal can also be used to configure custom orthotics based on the biometric data from the assessment.
A streamlined process from the assessment to the delivery of the custom orthotic. It has never been more convenient to provide custom orthotics to your patients!
Data-driven orthotic design
The pedics assessment and the subsequent orthotic configuration process were specifically designed with the goal to gather all relevant information needed to craft highly custom orthotics.
Our specialists use this wealth of data to get a clear picture of the individual indication before designing the appropriate orthotic. We pride ourselves with the most sophisticated setup in the industry.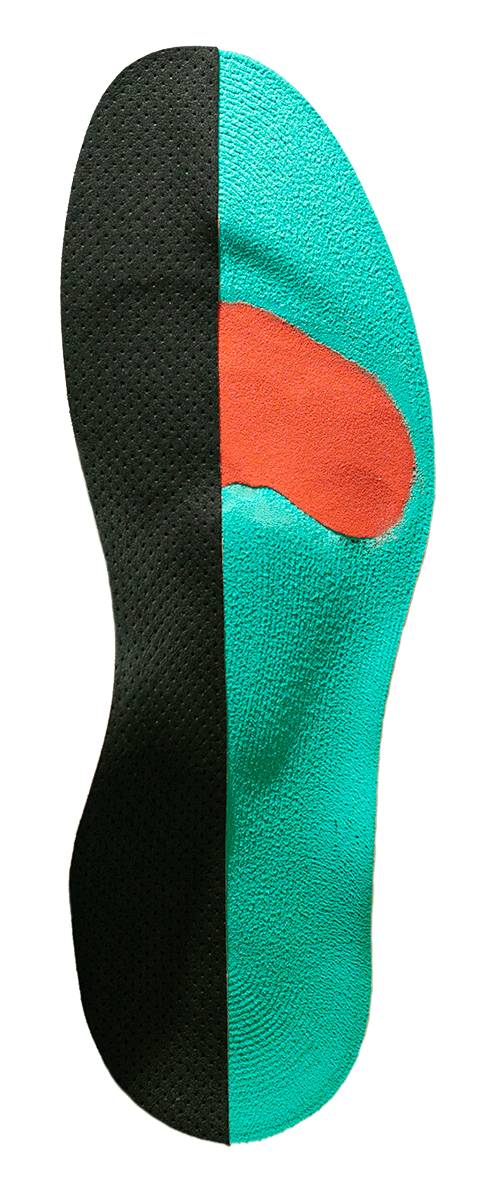 What are sensomotoric orthotics?
Let's begin with a brief classification of the different types of orthotics that exist. Most practitioners will probably be familiar with the distinction between functional and accommodative orthotics. Those described as functional generally aim to improve the alignment of the foot to lead to a more desirable positioning of the musculoskeletal system. Those described as accommodative generally aim to provide cushioning and load-balancing by off-loading areas of high-pressure. Their main purpose is to manage symptoms, provide comfort or constitute a preventative measure for diabetes patients.
Traditional functional orthotics simply force the foot into a new position by adding or subtracting support in the appropriate areas. They therefore require a fairly rigid orthotic, consequently implying further categorization into levels of rigidity.
Our sensomotoric insoles take a different approach to lead the foot into a more optimized position and represent a distinct subset of functional orthotics. The four functional elements indicated in our example graphic each stimulate different trigger points that cause the body to respond with an increase in the tonicity of the corresponding muscles. By purposefully selecting the appropriate intensity of pressure for each trigger point, we are able to stimulate the body to move towards a more desirable position by its own means. Beyond the aforementioned trigger points, we go by the motto: support as much as needed, but as little as possible.
Furthermore, accommodative elements can be added to the sensomotoric insole. The example pictured features optional cushioning in the metatarsal area. This was done to relieve pain for a patient suffering from metatarsalgia.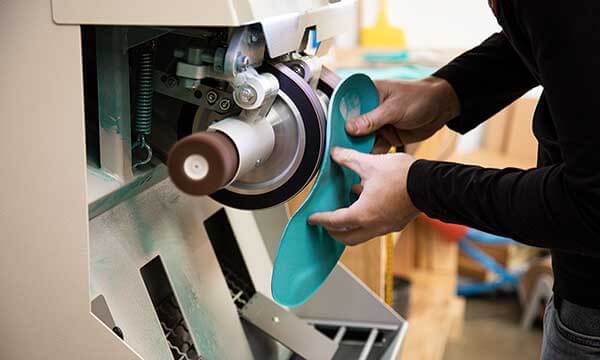 Orthotic production
Our orthotics are crafted by our specialists in the orthotic lab and shipped to the practitioners. It is a true custom product that is made-to-order and individually designed for each patient.
Use the pedics platform to manage everything related to your orthotic orders, from payments to invoices.