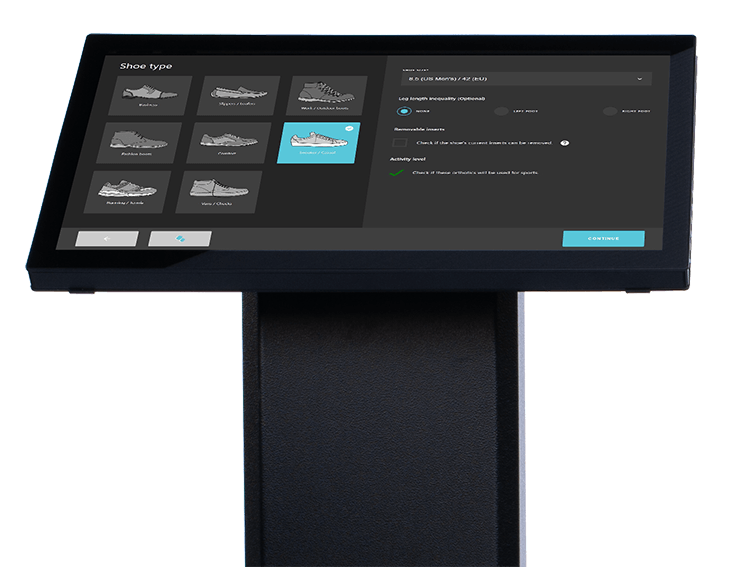 Orthotic configuration
The pedics terminal can also be used to configure customized orthotics based on the biometric data from the assessment.
A streamlined process from the assessment to the delivery of the custom orthotic. It has never been more convenient to provide customized orthotics to your patients!
Data-driven orthotic design
The pedics assessment and the subsequent orthotic configuration process were specifically designed with the goal to gather all relevant information needed to craft highly customized orthotics.
Our specialists use this wealth of data to get a clear picture of the individual indication before designing the appropriate orthotic. We pride ourselves with the most sophisticated setup in the industry.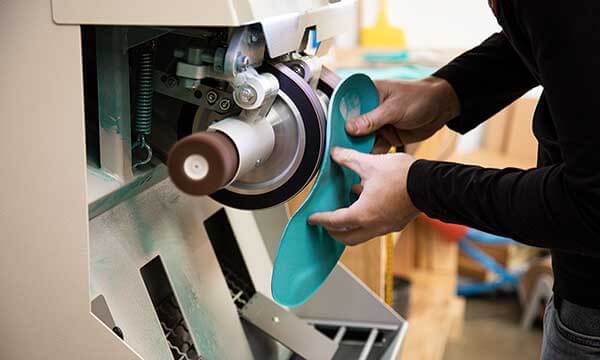 Orthotic production
These orthotics are then crafted by our specialists in the orthotic lab and shipped to the practitioners. It is a fully customized product that is made-to-order and individually designed for each patient.
Use the pedics platform to manage everything related to your orthotic orders, from payments to invoices.